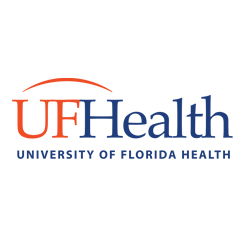 Vascular Interventional RADIOLOGY SUPERVISOR
Jacksonville, FL
This is an exciting career opportunity in Jacksonville Florida for an experienced Vascular Interventional Radiology Supervisor, both ARRT (R) and ARRT (VI) certifications required. Hands On Supervisory role to also work as Interventional Radiologic Technologist for IR Procedures.

University of Florida Health— the Southeast's most comprehensive Academic Health Center — encompasses the University of Florida Health Science Center and the UF Health Shands and UF Health Jacksonville family of hospitals and services.

At UF Health Jacksonville you will gain access to some of the latest and greatest medical procedures for example: Endovascular Aortic Repairs, Intracranial Stenting and Thrombectomy, Transhapatic Arterial Chemoembolizations, Yittrium 99 Embolizations, Vertebroplasty.

Location: Jacksonville FL
Relocation Assistance available

We also offer you:
• An excellent benefits package starting day one
• Holiday/vacation/sick pay
• Dollar for dollar match on 401(k) up to 6%
• Endless skill and educational growth
• Career advancement
• Tuition reimbursement program

Due to our mild climate and reasonable cost of living Jacksonville is a popular location. From our sandy beaches and our downtown riverfront to our saltwater marshes and woodland trails Jacksonville has a lot to offer. Come enjoy the experience!

Learn more about us!


• Graduate of an accredited Radiologic Technology Program.
• Associate's degree in Radiologic Technology is preferred.

• 5+ years of experience as a Radiologic Technologist.
• 3+ years of experience in Supervisory role.

• FL State DOH license: General Radiographer / Radiologic Technologist
• BLS from the American Heart Association
• Must be familiar with imaging equipment and all other patient care equipment.
• Must be U.S. citizen or foreign citizen authorized to legally work in the United States.

And you must have TWO current ARRT certifications:
• Radiography (R)
• Vascular Interventional (VI)


• Supervise, coordinate and execute on the day-to-day operations of Interventional Radiology to ensure accurate and timely services are provided to customers.
• Provide supervision and leadership to the staff.
• Assist physicians with minimally invasive, image-guided vascular procedures (for example: angioplasty, stenting, thrombolysis, and more)
• Using sophisticated fluoroscopic equipment, you'll be responsible for capturing images for specific Procedural Areas that may include: Neurologic, Thoracic, Abdominal and Pelvic, Genitourinary and Gastrointestinal Nonvascular, Peripheral, Venous Access

• Excellent interpersonal and communication skills.
• Must demonstrate appropriate computer skills.
• Ability to work well under pressure to complete deadlines.

About us:
UF Health Jacksonville serves as a resource for complex healthcare for patients throughout northeast Florida and South Georgia with more than 70 specialties represented. We are a certified comprehensive stroke center and home to the area's only Level I adult and pediatric Trauma Center. We are celebrating our progress of UF Health TraumaOne 36th Anniversary!

Click "Apply now" for immediate consideration and to connect with our local team!

We are an Equal Opportunity Employer.

13808