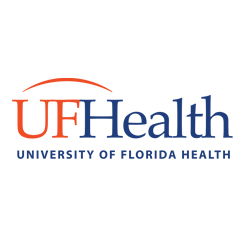 Interventional Radiology Technologist ARRT
Sorry, this job has expired.
Jacksonville, FL
We have an exciting opportunity for an experienced Special Procedures / Interventional Radiologic Technologist to join our expanding Vascular and Interventional Radiology Department! You must have 1-2 years of General Radiology experience with emphasis on angio / interventional procedures.

UF Health Jacksonville is an academic med center affiliated with the University of Florida. Relocation Assistance is available.

We offer:
• An excellent benefits package starting day one
• Holiday/vacation/sick pay
• Dollar for dollar match on 401(k) up to 6%
• Endless career growth and educational opportunities for your career advancement!
• Tuition reimbursement program after 6 months of employment

Learn more about us!


• Must be a graduate of a School of Radiologic Technology recognized by the American Registry of Radiologic Technology (ARRT)

• 1-2 years of General Radiology experience with emphasis on angio/interventional procedures.


• FL State DOH license: General Radiographer/ Radiologic Technologist
• ARRT (R) Certified Radiology Technologist
• BLS from the American Heart Association
• Must be familiar with imaging equipment and all other patient care equipment.

You must have the following ARRT certification within 18 months of hire:
• Vascular Interventional ARRT (VI) certification.


• Assist physicians with minimally invasive, image-guided vascular procedures (for example: angioplasty, stenting, thrombolysis, and more)
• Using sophisticated fluoroscopic equipment, you'll be responsible for capturing images for specific Procedural Areas that may include: Neurologic, Thoracic, Abdominal and Pelvic, Genitourinary and Gastrointestinal Nonvascular, Peripheral, Venous Access

• Excellent interpersonal and communication skills.
• Must demonstrate appropriate computer skills.
• Approach and manage stress/traumatic situations in a calm manner.

• 8 or 10 hour shifts
• Call Rotation - After hours, weekends, holidays

About us:
UF Health Jacksonville serves as a resource for complex healthcare for patients from throughout northeast Florida and South Georgia with more than 70 specialties represented. We are a certified comprehensive stroke center and home to the area's only Level I adult and pediatric Trauma Center.

We are an Equal Opportunity Employer.

Note: Only qualified applicants will be considered.
This Application Process will provide instructions for you to email list of your ARRT certifications and to provide summary of your Vascular/Angio Interventional Radiographer experience listing all procedural areas.


13030