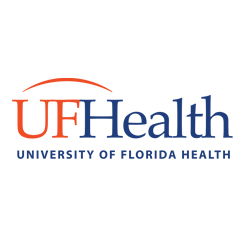 Ultrasonographer
Jacksonville, FL
We have an exciting opportunity for a competent Ultrasonographer to join our expanding Radiology Department. Experience with vascular sonography is a plus!

University of Florida Health— the Southeast's most comprehensive Academic Health Center — encompasses the University of Florida Health Science Center and the UF Health Shands and UF Health Jacksonville family of hospitals and services.

At UF Health Jacksonville you will gain access to some of the latest and greatest training and medical procedures!

Our employees enjoy:
• An excellent benefits package starting day one
• Holiday/vacation/sick pay
• Dollar for dollar match on 401(k) up to 6%
• Endless skill and educational growth
• Career advancement
• Tuition reimbursement program

Learn more about us!


• Must be a graduate of an allied healthcare program.

• Minimum 6 months of experience
• At least 1 year of experience performing general and vascular sonography preferred.

• Certified or Registered as: RVT or RT(VS)

AND one of the following:
• American Registry of Diagnostic Medical Sonographers (ARDMS)
• American Registry of Radiologic Technologists (ARRT) RT(S)
• Cardiovascular Credentialing International (CCI) RVS

AND:
• Must have BLS from the American Heart Association
• Must be U.S. citizen or foreign citizen authorized to legally work in the United States.

• Perform diagnostic medical sonograms.
• Using sophisticated equipment, you'll capture images for specific procedural areas, including Neurologic, Abdominal and Pelvic, Breast, Genitourinary and Gastrointestinal Nonvascular, Vascular.
• Assist providers in performing ultrasound guided procedures.

• Strong interpersonal and communication skills.
• Knowledge of modern diagnostic sonography.
• Familiar with ultrasound equipment (i.e. Phillips, GE, Siemens).
• Ability to communicate procedures to patients.

• Monday-Friday: 8-hour shifts.
• Saturday-Monday: 12-hour shifts.

About us:
UF Health Jacksonville serves as a resource for complex healthcare for patients throughout northeast Florida and South Georgia with more than 70 specialties represented. We are a certified comprehensive stroke center and home to the area's only Level I adult and pediatric Trauma Center. We are celebrating our progress of UF Health TraumaOne 36th Anniversary!

We are an Equal Opportunity Employer.

14854