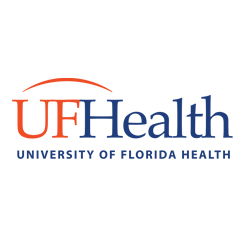 Respiratory Therapist
Jacksonville, FL
Would you thrive in work environment that received highest rankings in Employee Engagement both within the organization and across the national healthcare industry?
As a Respiratory Therapist would you enjoy an environment where you can gain more experience using techniques in ventilation which include all modalities: Bi-level, High Frequency Oscillation, Jet Ventilation, and critical care therapeutics that include Nitric Oxide and Alaris pump delivery of Flolan?
If yes, we invite you to talk with our recruiters and explore our careers!
University of Florida Health— the Southeast's most comprehensive Academic Health Center — encompasses the University of Florida Health Science Center and the UF Health Shands and UF Health Jacksonville family of hospitals and services.
Benefits
We take care of our employees with benefits that begin the first day of employment!
• Group Insurance plans - Health, Dental, Vision, Life, Disability
Our benefits include:
• 401(k)
• FSA, EAP
• Excellent overnight and weekend shift differential bonus pay.
• Paid Personal Leave
Learn more about our History and 150 years of caring in Jacksonville Florida:
Respiratory Care Department
As the Respiratory Therapist, under supervision you will administer respiratory care and life support to patients with cardiopulmonary system deficiencies and abnormalities, performing duties in accordance with established policies and procedures within the job specification.
We have an ECMO team and are primary on the pump for patient care. We are a Level 3 NICU- with a complete RT Transport Team which includes intubations, line placement and chest tube placements. Also, we are a premier participant as a clinical education site with local Respiratory Therapy programs.
Qualifications
• Must be a graduate of an AMA approved School of Respiratory Therapy.
• Associate's Degree in Respiratory Therapy preferred.
• Must be US Citizen or authorized to work in the US.
• Ability to administer respiratory care and life support to patients with cardiopulmonary system deficiencies and abnormalities.
• Respiratory Therapist experience in a major health care facility is preferred.
• Critical care experience for ventilator management.
• Must have current State Licensure as a Registered Respiratory Therapist from the Department of Health and State of Florida and current BLS certification.
• If applicable, ability to act as lead therapist when assigned for all areas. When acting as a lead therapist, be able to provide NICU patient care (i.e., ventilator and Oxygen assessment).
Work hours
• Day shift, night shift, variable.
• 12-hour shifts.
About us
UF Health Jacksonville serves as a resource for complex healthcare for patients throughout northeast Florida and South Georgia with more than 70 specialties represented. We are a certified comprehensive stroke center and home to the area's only Level I adult and pediatric Trauma Center. We are celebrating our progress of UF Health TraumaOne 37th Year Anniversary!
We are an Equal Opportunity Employer.
10506765