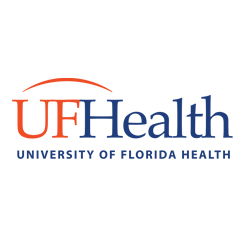 Registered Nurse - ICU CCU Trauma Radiology
Sorry, this job has expired.
Jacksonville, FL
Do you have recent ICU / CCU / Radiology / Emergency / or Trauma Unit experience?

If yes, we have an opportunity for a Registered Nurse to join our Interventional Radiology Team! Department specific training is provided.

Why join our Interventional Radiology Team?
• This is a unique opportunity to accelerate your nursing career at a Magnet Facility and enjoy one-on-one patient care in our state-of-the-art Interventional Radiology department at an academic teaching hospital.
• You should have a strong interest to obtain high level nursing skills through continuous daily learning and self-motivated learning initiatives. You will be learning something new every day!
• Your role as an IR Nurse will involve working very closely with technologist and physician. This is a highly intensive position and you will be truly involved in saving lives!


As an organization that is committed to nursing excellence, we have embraced the use of nursing research and evidence-based practices to influence the way that we conduct our work within nursing. We demonstrate our ability to meet the standards for nursing care related to clinical competency and assessment, education, cultural diversity and collaboration by using a performance measurement and improvement process.

And we have fun together, too!!



• Associate's degree: graduate of an accredited school of nursing required.
• BSN degree preferred.

**Please note: New hires effective August 1, 2013, must have a BSN degree from an accredited school of nursing within 3 years of hire or transfer into the position, and must be enrolled in a BSN program within 12 months of hire.

• Minimum 2 years of recent work experience in ICU, CCU, Trauma, Emergency, Radiology or procedural areas (GI Lab, Cath Lab, etc) as a Registered Nurse.


• Current licensure as RN in Florida.
• BLS from the American Heart Association is required.
• ACLS from the American Heart Association is required.
• Must have PALS from the American Heart Association within 1 year of hire or transfer.
• Professional certification preferred.


• Provide nursing care to scheduled inpatient, outpatient, routine, emergent, and trauma patients needing an interventional procedure using imaging equipment in a dedicated aseptic radiology environment.
• Utilize the nursing process and the standards of care of a professional nurse and functions as a team member with technologists, anesthesia providers, and proceduralist MDs.
• Perform all staff nurse activities in the pre-op, procedural and post-op phases of care.
• Administer moderate sedation.
• Function as charge nurse when assigned.
• Maintain overall accountability/responsibility for assigned patients, even though some activities/tasks may be delegated to Technical Nurses, Patient Care Associates, and/or Sitters.


• Demonstrate teamwork and communicate in a professional manner with all members of the healthcare team.
• Demonstrate the ability to learn and apply computer technologies and procedures that affect patient care delivery.


• Typically four 10 hour day shifts, Monday-Friday.
• On-call required on rotating basis (may include nights, weekends, holidays).

About the IR Department:
The Interventional Radiology (IR) Department at UF Health Jacksonville, both Downtown and North campuses, provide pre-procedural, intra-procedural and immediate post-procedural care for adult, geriatric and pediatric patients presenting to the department for interventional radiology procedures, diagnostic and therapeutic. Operating on two Jacksonville campuses, our newest facility opened in 2015. We offer state of the art operations utilizing both Siemens and GE equipment having multiple procedure rooms equipped to perform fluoroscopy, CT and 3D Imaging.

About UF Health Jacksonville:
​​• UF Health— the Southeast's most comprehensive Academic Health Center is affiliated with the University of Florida.
• UF Health Jacksonville was renewed as a Magnet® organization by the American Nurses Credentialing Center (ANCC), having originally received the designation in 2011.
• UF Health Jacksonville is home to the area's only Level I adult and pediatric Trauma Center. Areas include SICU, MICU, CVICU, PICU, CCU, Trauma, Emergency and Flight Services.​
• UF Health Trauma Center is unique in that it is one of only a few Level 1 trauma centers in the United States with a fully operational 'hybrid operating room' dedicated exclusively to trauma and acute surgical emergencies.

Your benefits begin the first day of employment. Full- and part-time employees working 40 or more hours per 2 week pay period will qualify. Our benefits include:
• Group Insurance plans-Health, Dental, Vision, Life, Disability
• 401(k)
• FSA
• EAP
• Paid Personal Leave
• Tuition reimbursement program, which you may participate after 6 months of employment.
• Professional recognition program that provides nurses with an avenue to receive a monetary bonus for actively participating in the practice of nursing.

Does this sound like you? Eager to save lives. Eager to learn. Would enjoy small multidisciplinary synergistic team environment. Enjoy fast pace. Level headed. Resilient. Compassionate. Sense of humor. Able to calm an anxious patient. Able to perform in critical trauma environment. Dedicated. Flexible.

Yes? we invite you to connect with our recruiter today to learn more about Interventional Radiology and UF Health!

We are an Equal Opportunity Employer.
14830