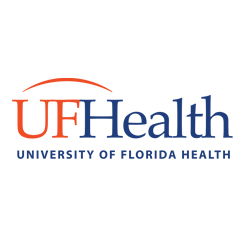 Radiologic Technologist ARRT
Sorry, this job has expired.
Jacksonville, FL
We have an exciting opportunity for an Interventional Radiologic Technologist to join our expanding Vascular and Interventional Radiology Department! This position is located in Jacksonville, FL.

Relocation assistance is available. We have a very attractive and comprehensive compensation and benefits package.

To be considered, you must have General Radiology experience with emphasis on vascular / interventional procedures.

University of Florida Health— the Southeast's most comprehensive Academic Health Center — encompasses the University of Florida Health Science Center and the UF Health Shands and UF Health Jacksonville family of hospitals and services.

At UF Health Jacksonville you will gain access to some of the latest and greatest medical procedures for example: Endovascular Aortic Repairs, Intracranial Stenting and Thrombectomy, Transhapatic Arterial Chemoembolizations, Yittrium 99 Embolizations, Vertebroplasty.

About the IR Department:
The Interventional Radiology (IR) Department at UF Health Jacksonville, both Downtown and North campuses, provide pre-procedural, intra-procedural and immediate post-procedural care for adult, geriatric and pediatric patients presenting to the department for interventional radiology procedures, diagnostic and therapeutic. Operating on two Jacksonville campuses, our newest facility opened in 2015. We offer state of the art operations utilizing both Siemens and GE equipment having multiple procedure rooms equipped to perform fluoroscopy, CT and 3D Imaging.

Due to our mild climate and reasonable cost of living Jacksonville is a popular location. From our sandy beaches and our downtown riverfront to our saltwater marshes and woodland trails Jacksonville has a lot to offer. Come enjoy the experience!

Learn more about us!


• Must be a graduate of a School of Radiologic Technology recognized by the American Registry of Radiologic Technology (ARRT)

• Minimum 2+ years of Interventional Radiology experience with emphasis on angio / vascular interventional procedures.
• Preferred 3+ years vascular interventional / special procedures experience

• Licensed as: General Radiographer/ Radiologic Technologist
• ARRT (R) Certified Radiology Technologist
• BLS from the American Heart Association
• Must be U.S. citizen or foreign citizen authorized to legally work in the United States.

You must have the following ARRT certification within 18 months of hire:
• Vascular Interventional ARRT (VI) certification.

• Assist physicians with minimally invasive, image-guided vascular procedures (for example: angioplasty, stenting, thrombolysis, and more)
• Using sophisticated fluoroscopic equipment, you'll capture images for specific procedural areas, including Neurologic, Thoracic, Abdominal and Pelvic, Genitourinary and Gastrointestinal Nonvascular, Peripheral, Venous Access.

• Excellent interpersonal and communication skills.
• Must demonstrate appropriate computer skills.
• Ability to approach and manage stress/traumatic situations in a calm manner.

• 8 or 10-hour shifts, Monday-Friday.
• Call rotation - after hours, weekends, holidays.

About us:
UF Health Jacksonville serves as a resource for complex healthcare for patients throughout northeast Florida and South Georgia with more than 70 specialties represented. We are a certified comprehensive stroke center and home to the area's only Level I adult and pediatric Trauma Center. We are celebrating our progress of UF Health TraumaOne 36th Anniversary!

We are an Equal Opportunity Employer.

14272