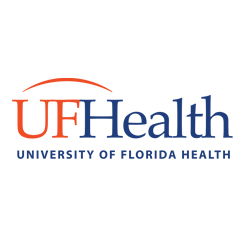 CT Technologist - Radiology ARRT
Sorry, this job has expired.
Jacksonville, FL
Is is time to take your radiology career to the next level?

UF Health Jacksonville is an academic medical center affiliated with the University of Florida. We offer endless career growth and educational opportunities for your career advancement!!

This is a unique career opportunity for you to advance your CT Technologist skills at an academic teaching hospital.

Our flexible scheduling options include 8, 10, and 12 hour shifts.

Employee benefits begin on your first day of employment and include:
• Group Rates for Health, Dental, Vision, Life, Disability
• FSA
• 401K with fully vested employer matching up to 6% after 12 months
• EAP
• Paid Personal Leave

We also offer a tuition reimbursement program, which you may participate in after 6 months of employment.

• High school diploma
• Associate's degree in Radiologic Technology preferred

• Minimum 1 year of CT experience or graduate of a post-secondary CT certification program.
• FL DOH license: Certified Radiology Technologist
• BLS from the American Heart Association

And you must have ONE of the following combinations:
(a) FL DOH license: General Radiographer and ARRT (R)
(b) FL DOH license: Nuclear Medicine Technologist and ARRT (N) or NMTCB -and- ARRT (CT)
(c) FL DOH license: Radiation Therapy Technologist and ARRT (R) and ARRT (CT)
(d) FL DOH license: General Radiographer or Computed Tomography, and ARRT (R) and ARRT (CT)

• Knowledge of computer software and ability to troubleshoot.
• Ability to provide physical and/or psychological support to patients screening and patient limitations.

• Department operates with 8, 10, and 12 hour shifts

About us:
UF Health Jacksonville serves as a resource for complex medical care for patients from throughout northeast Florida and South Georgia. We are home to the area's only Level I adult and pediatric Trauma Center and one of the few trauma centers in the United States.

We invite you to connect with our recruiter today to learn more about us!

We are an Equal Opportunity Employer.

14852